ACTION & AFTERMATH RESEARCH - 'Make Ryan a Dancer'
(http://www.ryanmcnamara.com/make-ryan-a-dancer/)
"I'm fascinated by the gap between what I want my body to do and what it ends up doing, as well as by the frisson of the "real" promised by failure."
"the rift between intention and fact is also evident in social behaviors (wanting to be charming at a party), through the creation of artwork (wanting a video to evoke a certain mood), and through words (wanting to write something "total" that puts down on paper everything going on in your head)."
-Ryan Mcnamara
Mcnamara's comment on social behaviors and "the rift between intention and fact" has helped me accept the comedic outcome of a work I initially wanted to be very serious and personal. His documentary, an accumulation of scenes from his various dance lessons, was interesting in the way it involved the public's reaction. Instead of sticking to one location, e.g. of an empty studio reserved just for Mcnamara, they danced in hallways, corridors, and on public tabletops. I think I am beginning to see how the audience is such a key part of performance art, and can be the determining factor between a self-obsessed piece and a more down to earth one. I like the idea of making yourself vulnerable and having an unpredictable outcome.
ACTION & AFTERMATH RESEARCH - 'GHOST'
Ghost
1998
(https://www.tate.org.uk/art/artworks/mueck-ghost-t07445)
The uneasy posture of the figure in Ghost and her downward gaze, which seems to avoid eye contact with the viewer, are suggestive of the bodily discomfort often associated with adolescence, especially given the exposure of her form in the swimming costume. Furthermore, the heightened scale of the girl may be seen to echo the way in which the teenager feels anxious at being the subject of others' attention. As the curator Susanna Greeves claimed in 2003, 'Ghost is the embodiment of teenage self-consciousness, the projection of a stage at which our bodies become suddenly large and strange and acutely embarrassing to us' (Greeves and Wiggins 2003, p.59). The title Ghost can be seen in ironic terms, as the large figure is a far from spectral presence within the gallery, yet it may also refer to the fact that the girl seems to want to disappear from the gaze of those around her.
I think my final photo series for Action & Aftermath can very much be interpreted as a nod to "the bodily discomfort often associated with adolescence", and how new things are always awkward, and vulnerability is part of the process. My piece is in some ways, even though I never intended it to be, more actively didactic than Mueck's 'Ghost' - which is more of an observation. 
WITNESS RESEARCH - JEAN BAUDRILLARD 'THE YEAR 2000 WILL NOT TAKE PLACE'
WITNESS RESEARCH - LAURA PAWELA
"Death is a rewarding theme (…). At the very sound of the word, everyone is terrified and lowers their eyes in sorrow … then they dash off to share their nostalgia on Facebook, in the form of the increasingly popular necroposting. Despite their apparent respect and deep reflection, people still slow down to gape at a fresh corpse, and willingly break Internet viewing records if someone films their own suicide."
(https://culture.pl/en/article/playing-with-death-the-morbid-obsessions-of-contemporary-polish-artists)
WITNESS RESEARCH - ZUZANNA JANIN
(https://culture.pl/en/article/playing-with-death-the-morbid-obsessions-of-contemporary-polish-artists)
"What really interested me was my manipulation, to show how death is being driven out of culture. I imply death not as the panoply of things that accompany it, memorabilia and funereal objects, but "me and death", being in the midst of it, i.e. the unthinkable image of your dead body, and experiencing the impossible ceremony of your social absence, including your funeral."
EXHIBITION - ALL I KNOW IS WHATS ON THE INTERNET
ACTION & AFTERMATH RESEARCH - GILBERT & GEORGE "GORDONS MAKE US VERY DRUNK"
Gin and tonic became Gilbert and George's drink of choice in 1971. They picked Gordon's because it was 'the best gin'. For this film, they have added their names to the bottle's label, on either side of the Royal crest. The artists are shown seated at a table, getting drunk to a soundtrack of Elgar and Grieg. Their deadpan expressions and repeated declaration that 'Gordon's makes us very drunk' creates an absurd scene that ironically questions identity, nationality and 'good behaviour'.
https://www.tate.org.uk/art/artworks/gilbert-george-gordons-makes-us-drunk-t01703
RENTED OUT YOUR ROOM RESEARCH - TONY OURSLER
RENTED OUT YOUR ROOM RESEARCH - SAMUEL BECKETT 'NOT I'
I really like Beckett's use of monologue here. I feel like it's the perfect mix of Pozzo and Lucky's speeches in 'Waiting for Godot, who are arguably two parts of the same coin. There's a contrast and a tension between selves, a cry for help amidst a  rabid frustration. But oddly enough, there is nothing threatening about this piece, in contrast it feels rather familiar. Although it is quite anxiety inducing, it grabs my complete undivided attention. 
ACTION & AFTERMATH RESEARCH - 'DRAWING RESTRAINT' MATTHEW BARNEY
(https://www.youtube.com/watch?v=83WTxmkye04)
"THE ATHLETE IS THE ARTIST"
(http://curatorsintl.org/events/matthew_barney_screenings_at_the_powell_family_cinema_center_for_film_)
DRAWING RESTRAINT (1987-present) is a significant and long-term project for Barney, in which he proposes art-making as parallel to athletic training: the development of form occurs through resistance. Begun while still a student at Yale, Barney was influenced by his background as an athlete and sought to foreground the physical body and its tensions in a studio practice. DRAWING RESTRAINT comprises drawings, sculpture, photographs and video works emerging from his self-imposed and increasingly complex obstacles and scenarios. Considered together, DRAWING RESTRAINT forms an ongoing proposition for the harnessing of one's impulses and drives into a desired output, artistic or otherwise. They demonstrate the underpinnings of Barney's work, in which the body plays a central role, and ritualistic processes of creation are explored through manifold materials, settings, and personas.
(https://ago.ca/exhibitions/matthew-barney-drawing-restraint)
ACTION & AFTERMATCH RESEARCH - MARTIN CREED'S WORK NO.850
(https://www.wallpaper.com/art/martin-creed-work-no-850)
The extraordinary piece is in many ways typical of Creed's continued exploration to find the most succinct expression of a human action or experience. For the viewer, standing on the imaginary sidelines of the neoclassical Duveen galleries, the piece is at once amusing and a little disturbing.
On face value, the work is poetic in its rhythmic regularity. Just as one runner disappears, so there's a small pause to breathe and another starts up. Musing on what they might represent, one can't help thinking existential thoughts. Perhaps this is due to the sheer human physicality on display but also because the rhythm reminds one of the relentless sometimes disturbing, sometimes reassuring ebb and flow of life.
(https://www.wallpaper.com/art/martin-creed-work-no-850)
WITNESS RESEARCH - SOFIA HULTEN ' EVENTS WITH UNKNOWN OUTCOME'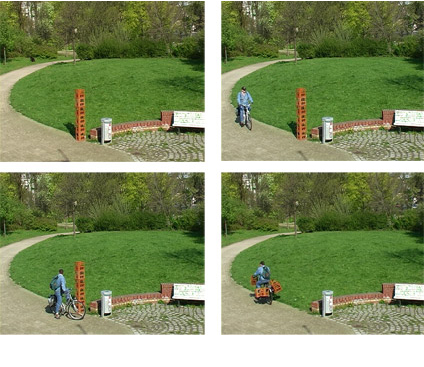 I think this is a really simple yet effective way of "witnessing", and documenting the everyday. By documenting people in transit                                                                                                                                                                                                                                                                                                    mmmmmmmmmmmmmmmmmmmmmmmmmmmmmmmmmmmmmmmmmmmmmmmmmmmmmmmmmmmmmmmmmmmmmmmmmmmmmmmmmmmmmmmmmmmmmmmmmmmmmmmmmmmmmmmmmmmmmmmmmmmmmmmmmmmmmmmmmmmmmmmmmmmmmmmmmmmmmmmmmmmmmmmmmmmmmmmmmmmmmmmmmmmmmmmmmmmmmmmmmmmmmmmmmmmmmmmmmmmmmmmmmmmmmmmmmmmmmmmmmmmmmmmmmmmmmmmmmmmmmmmmmmmmmmmmmmmmmmmmmmmmmmmmmmmmmmmmmmmmmmmmmmmmmmmmmmmmmmmmmmmmmmmmmmmmmmmmmmmmmmmmmmmmmmmmmmmmmmmmmmmmmmmmmmmmmmmmmmmmmmmmmmmmmmmmmmmmmmmmmmmmmmmmmmmmmmmmmmmmmmmmmmmmmmmmmmmmmmmmmmmmmmmmmmmmmmmm (<- this was a complete accident because I lost focus and started day-dreaming, but voila! Another way of documenting the human being in 'transit', kind of) 
By documenting people in transit, the artist helps the audience to imagine the world as a whole, a working system of billion unique counterparts. 
WITNESS RESEARCH - HEATHER PHILLIPSON, "AND WE ARE ALL, ANYWAY, TOAST"
http://www.heatherphillipson.co.uk/stills
I really like Phillipson's humorous use of imagery in relation to her subject. She takes serious issues and makes them seem, not so serious. I think by trying to be less all-knowing and depressing with my work, I can create more likable piece. 
WTINESS RESEARCH - ARTICLE 'SOCIAL MEDIA TRIGGERS A DOPAMINE HIGH'
https://www.ama.org/publications/MarketingNews/Pages/feeding-the-addiction.aspx
"You don't even have to go through the physical exertion of clicking "like" to feel the rush, Delgado adds. "Often, if you have the earliest predictor of a reward—a sign of a social media alert, like your phone buzzing—you get a rush of dopamine from that condition stimulus. That might trigger you to go check out the outcome, to see what it is. That type of reinforcement is something that you now seek out."
EXHIBITION - STRANGE DAYS
The use of religious text and overlaying of modern and prehistoric imagery in this video installation is really unique and inspiring. The rhythm of the music is also trance-inducing. I hope to do something similar, but use popular GIFs instead, drawing a connection between that trance, of being in an exciting, popular, yet secluded community, and the trance of social media.
ACTION & AFTERMATH RESEARCH - 'THE PERFORMATIVITY OF PERFORMANCE DOCUMENTATION'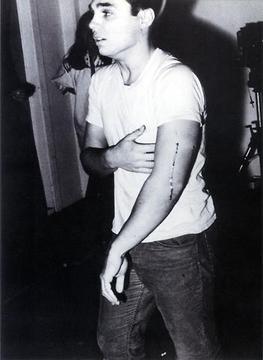 Chris Burden, Shoot, 1971
(http://www.medienkunstnetz.de/assets/img/data/638/bild.jpg)
Yves Klein, Leap into the Void, (1960)
(https://metmuseum.org/toah/works-of-art/1992.5112/)
 NOTES ON 'THE PERFORMATIVITY OF PERFORMANCE DOCUMENTATION' BY PHILIP AUSLANDER
Yves Klein's work is theatrical because it he doesn't really jump out of the window, whereas Chris Burden's work is performative because he really does get shot. 

Helen Gilbert

, glossing Roland Barthes and Don Slater: "Through its trivial realism, photography creates the illusion of such exact correspondence between the signifier and the signified that it appears to be the perfect instance of Barthes's 'message without a code.' The 'sense of the photograph as not only representationally accurate but ontologically connected to the real world allows it to be treated as a piece of the real world, then as a substitute for it.'
Ontological vs. Performances based on documentation,

"whether performance recreations based on documentation actually recreate the underlying performances or perform the documentation."

Jon Erickson "There is a sense of mere utility in black-and-white, which points to the idea that documentation is really only a supplement to a performance having to do with context, space, action, ideas, of which the photograph is primarily a reminder."
THE PERFORMATIVITY OF PERFORMANCE DOCUMENTATIONS NOTES PDF
WITNESS RESEARCH - FRIEZE ARTICLE
https://frieze.com/article/art-hearts-poetry
Poetry is full of gestures, a favourite word of artists – towards itself and language, towards the world and others – and of unknowingness, often embodied by the fragment, the line-break or the caesura that favours sound over sense. Perhaps artists are tired of use value. Perhaps poetry, with its loose ties to the contemplatives and metaphysicians that Arendt names, seems like a strange, unknowable, useless (in the best sense) place of respite. Not passive but parallel. Or perhaps, conversely, art's turn towards poetry is about poetry anxiously attempting to join the market. Maybe it is about the new linguistic currency of the internet: advertorial, adolescent, content-driven, anxiety-ridden, always appeasing, liking, performing, sharing, driving the shares up. Maybe it is about trying to learn this language – this new digital poetics – to better compete in that market, or to make something of no (or better) use within it. Or perhaps it is about both of these tendencies pressing against each other, coolly, ever compellingly: the old longevity of contemplation, the new compression of expression. Perhaps it is because words are increasingly not just the medium in which we think, per Arendt, but in which we live. Perhaps words are the new images. To that end, perhaps artists' movement towards and into language is simply about the fact that we might all write more than ever before. Why not do it better? Fail better, etc.
WITNESS RESEARCH - TONY OURSLER
Fantasmino, 2017
b0t / fl0w - ch@rt, 2017
RENTED OUT YOUR ROOM RESEARCH - BLOOMBERG CONTEMPORARIES 2018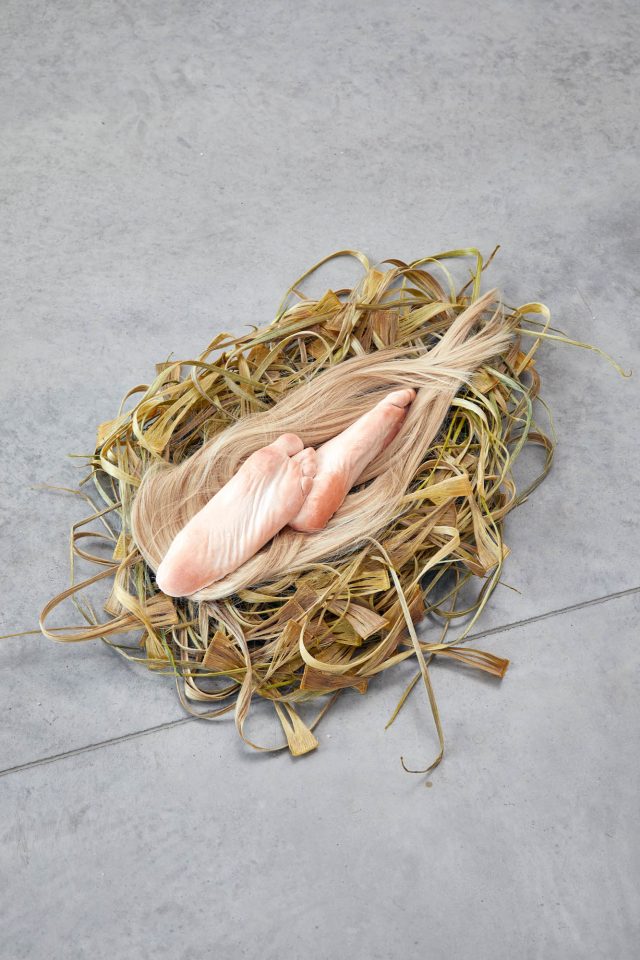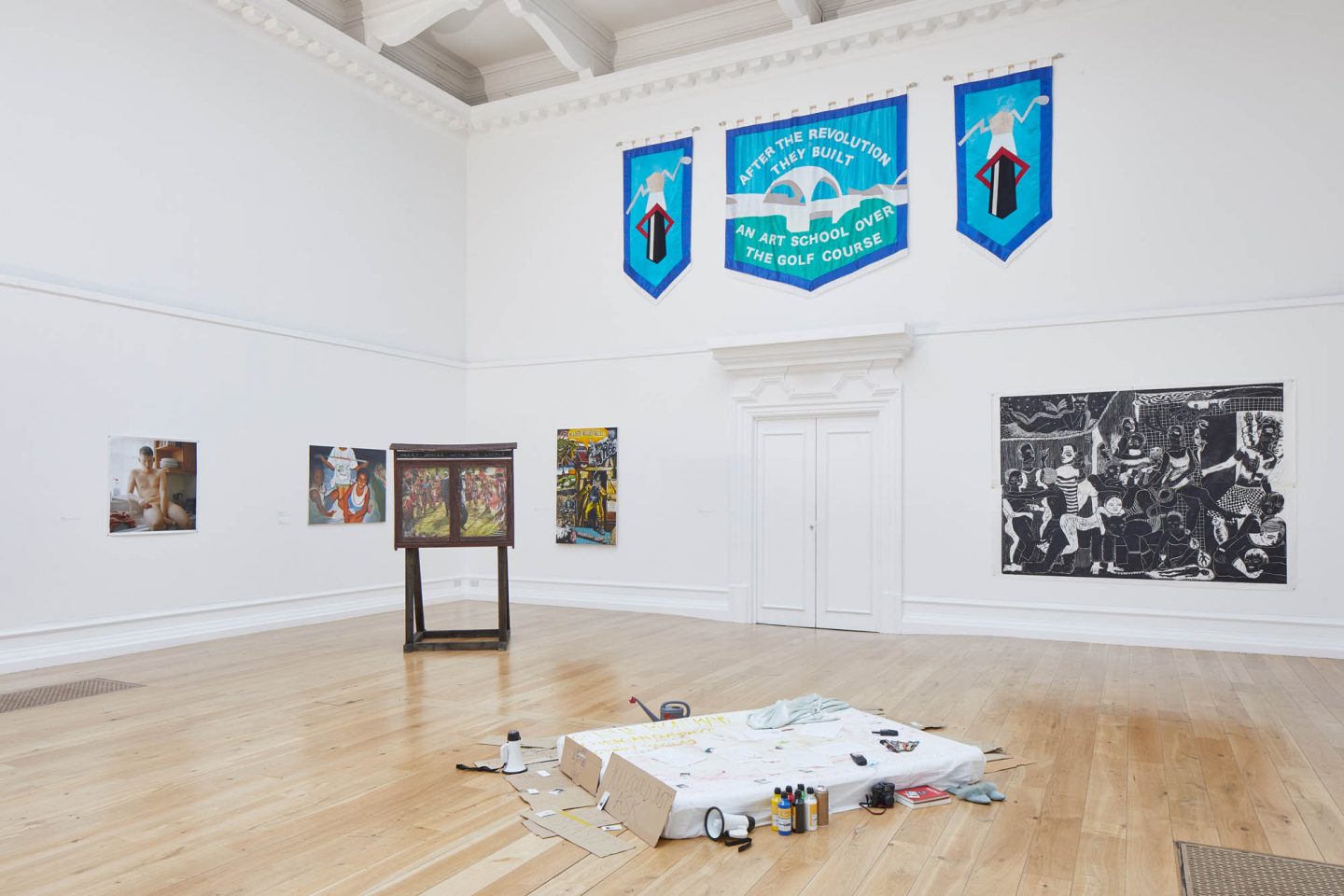 ANNI ALBERS EXHIBITION @ TATE MODERN
Simon Barker 'Warping Threading Weaving Drawing: Ismini Samanidou weaving on Anni Alber's Structo Artcraft Loom', 2014, Digital Video Still
Made by Fritz Horstman, The Josef and Anni Albers Foundation, 'Line Involvement: a three dimensional interpretation'
READING
'HOW WE BECAME POST HUMAN' -  N. KATHERINE HAILES
'THE HUNDREDTH WINDOW' - CHARLES JENNINGS AND LORI FENA
'HAMLET ON THE HOLODECK: THE FUTURE OF NARRATIVE IN CYBERSPACE'' - JANET H. MURRAY
LIGORANO/REESE - I•AM•I woven data portrait
CHIHARU SHIOTA EXHIBITION 'ME ELSEWHERE' @ BLAIN SOUTHERN
ZHONGGUO 2185 @ SADIE COLES HQ 2017 EXHIB.
My long weaving recently reminded me of an exhibition I went to two years ago, and their different methods of displaying similarly themed work. I like the one shown here especially (I can't seem to find the artist's name), as it feels very organic - in contrast to the materials it is made from - but also as if it's fighting against itself. There's a definite tension here between materials, and I hope I can create a similar dialogue by projecting  my grey scale video onto the soft texture and vibrant colour of the weaving.
HEATHER DEWEY-HAGBORG
Re-engaging the physical in an age of disconnection. (http://deweyhagborg.com/projects/ohm-iv)
Physicality of sound as a composition for the sense of touch. (http://deweyhagborg.com/projects/haptic-resonance)
(http://deweyhagborg.com/projects/totem)
Totem explores language as an act of power and force of control. Drawing inspiration from surveillance culture and artificial intelligence techniques Totem assumes the form of a ritual icon, eavesdropping on the conversation in its vicinity.
Drawing only on patterns of sound in its immediate environment Totem defines its own language: a grammar and lexicon based on machine intuition, an inductive bias that shapes what is heard. Divorced from their original context words assume new character, meaning and intentionality. Totem transforms overheard conversation and incidental noises into a constantly evolving composition of language-like sound.
ONLINE ARTICLES
https://www.vox.com/technology/2018/2/23/16992816/facebook-twitter-tech-artificial-intelligence-crispr
"Intelligence is what made humans the dominant species on the planet. Intelligence is the most powerful instrument around. If you're embodying that kind of intelligence in increasingly sophisticated machines and are coming to depend on them more and more over time, what worries me is that we're headed in the direction of building AI technologies that are at the human level and, eventually, far beyond that.
We're not talking about the narrow forms of AI like the one that drives the Google car or helps the doctor make diagnoses or helps people on Wall Street make investment decisions — those are all very specialized forms of AI and, as far as I can tell, are mostly harmless.
I'm worried about advanced forms of AI becoming so intelligent that they can perform an infinite variety of tasks across domains of activity. We'll continue to make them smarter and more capable and more powerful until we reach a point at which they start to learn on their own and start to modify themselves. Once that happens, they'll be fully unpredictable — and then who the hell knows what happens next." (Michael Bess)